Author: Tony Gibbs | July 17, 2011
Contact the author
Related Articles
Organisers considered the risk after the SARS outbreak back in 2003 and decided to extend their event insurance cover by adding in a virus related clause. Paying premiums of £1.5m a year, their cover could pay out £100m. #wimbledoncancelled #covered
Wimbledon set to net huge £100m payout after tournament is cancelled
The All England Club's insurance policy, in the region of £1.5m-a-year, was updated in 2003 after organisers asked for a virus-related clause inser...
ow.ly
As the health system is pushed to it's limits some GPs and Nurses are unable to complete the reports and screening required for a Life Insurance and Critical Illness application. Options are still available if you are considering protecting your future. http://ow.ly/tBUK50z0R10
Twitter feed video.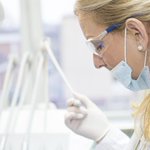 As individuals and businesses rise to the challenge of volunteering to help the NHS, we are finding that insurers are extending vehicle fleet policies to cover this additional activity during the pandemic. #thumbsup #NHS #volunteer #fleetinsurance
https://www.england.nhs.uk/2020/03/your-nhs-needs-you-nhs-call-for-volunteer-army/
Twitter feed video.