Risk and Reassurance- Winter Issue 2017
Welcome to the first issue of Risk and Reassurance our quarterly newsletter bringing you the latest insights and developments around insurance and financial services – the issues that you, our clients, care about most. It's also a great opportunity to bring you closer to our world, here at Macbeth.
Read the full newsletter here: Newsletter PDF
Best wishes,
Paul
Author: Paul Macbeth | May 11, 2017
Contact the author
Related Articles
Simon takes a look at the benefits of a group health insurance policy and positive impact it can have on employees. #grouphealth #employeebenefits #blog
https://www.macbeths.co.uk/what-is-group-health-insurance/
Twitter feed video.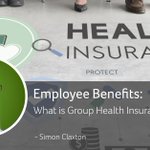 #AnotherHappyClient: "Rachael is very efficient and easy to deal with" - Peter. Thanks to Peter for his feedback. No one wants a difficult claims experience. We do all we can to ease the process, taking the strain along the way. #claims #efficient
Twitter feed video.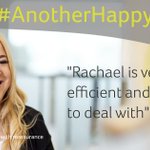 #WhoKilledAlfredOliver? It continues to be a tough time for many businesses and charities, not least those in the performing arts industry. As a sponsor of @RABBLE_Theatre it's great to see the guys pushing on and creating great content. @BBCBerkshire
https://whokilledalfredoliver.rabbletheatre.com/
RABBLE Theatre (Formerly RBL Theatre Co.)
@RABBLE_Theatre
Check out 1920s Reading with this interactive map👉…http://okilledalfredoliver.rabbletheatre.com Click the character or key location and listen to the sounds clips. Can you work out Who Killed Alfred Oliver? Catch the first two episodes and solve the crime! #rdguk #radioplay