Investment Advice
Could your money work harder for you?
Investment Advice
Most people are happy to shop around for the best savings account. But how many of us have the time (or the inclination) to assess the potential risks and rewards of different investments? A much easier way to explore your options is by speaking to an investment adviser who will share their insights and make recommendations based on the plans you have for your money.
What does our investment advice cover?
From an initial discussion about your financial objectives to building a portfolio that spreads your capital across a range of asset classes, we can advise you on every aspect of investing in today's market. Our ultimate aim is to give you confidence in the choices you make – and peace of mind that your money is working hard for you.
"Understanding the risks and rewards involved in investing is essential, particularly in times when the markets are volatile. Our specialist team at Macbeth Financial Services helps clients at every stage of their investment journey. You can be a seasoned investor with an established portfolio or someone who has only held savings accounts in the past. We're here to review, research and recommend with your individual circumstances as our focus."

– Simon Claxton, financial services specialist at Macbeth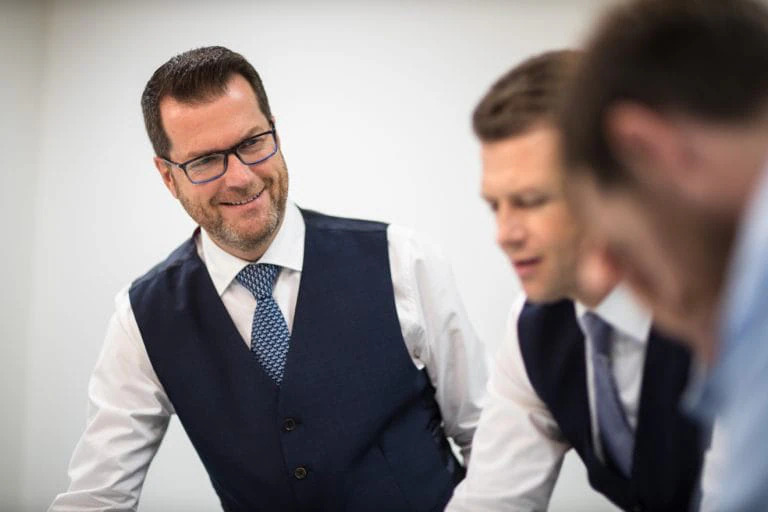 Get expert help from an investment adviser.
Talk to one of the Macbeth team.
How an investment adviser can help
Cash or fixed interest investments? Property or shares? With so many options out there, deciding how to invest your hard-earned money can seem daunting. And if the risks aren't explained to you properly, you may not have the best experience. As an independent financial adviser, we can help you develop a clear investment strategy and ensure you understand the risks involved – so you're able to make informed decisions about your finances.
To have a positive investment experience, you need to weigh up all your options and the associated risks. That's why it's worth talking to a specialist adviser before you make any plans for your money.
Asset classes explained

We'll describe how different investments work, covering everything from bonds and gilts to equities and property

Direct or pooled?

You may decide to invest directly into certain asset classes or to access them via pooled investments

Take a tax-efficient approach

It's always worth considering tax-efficient products such as Individual Savings Accounts (ISAs) and insurance bonds when you're building an investment portfolio
Why you should consider speaking to an investment adviser
While cash can provide a safe home for your capital, interest rates can vary and the returns may not be enough to ensure that the value of your cash keeps pace with inflation.

Research suggests that equity-based investments can outperform cash over the longer term. Fixed interest investments and property are also worth considering as part of a diverse portfolio.

By investing in asset classes other than cash, you're taking a calculated risk that this will increase your chances of getting higher returns. However, there's no guarantee that these asset classes will outperform a deposit account or return the capital you invested. Ultimately, you have to understand the risks associated with different investments – and a financial advisory firm like Macbeth will explain these to you.

Because our services are fee based, we're able to provide independent advice with no bias towards particular products – so you can rest assured that all the recommendations we make are in your best interests, not ours.
---
Without an expert to guide you and do some of the groundwork, choosing how to invest your money can be a complicated, time-consuming and potentially risky process. Talk to one of our specialists today.
Contact us