Key Person Insurance
For the unthinkable
Key Person Insurance
Key person insurance isn't something you want to think about. And we hope you'll never need to make a claim. But you don't want to be worrying about finances at a time of loss. So putting key person insurance in place means you can focus on supporting your employees during times of turmoil.
What is Key Person Insurance?
Key Person Insurance is a life insurance policy for anyone who contributes to the profitability of your business. It allows you to claim financial support when your business is missing an important member of staff. Which maintains customer confidence and reduces the impact on colleagues.
A common misconception is that Key Person Insurance only covers death. But you can also get insurance for terminal illness, permanent disability and critical illness.
"It's awful to contemplate but worth taking a moment to reflect on how your business would cope if you lost a key member of staff."

– Simon Claxton, financial services specialist at Macbeth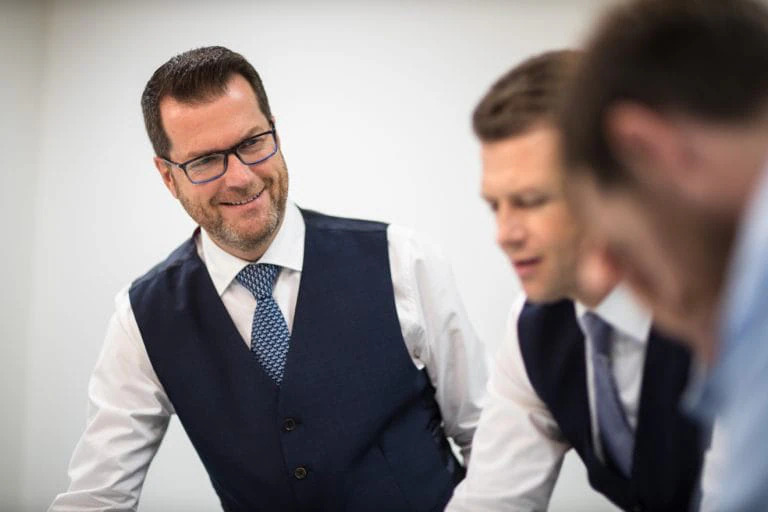 Could your business cope without key people?
It's ok to want to protect your business from the unthinkable
How Key Person Insurance protects your business
It can seem callous to talk about the effect of losing someone on your business. Afterall, people are more important than finances, right?  
But in the event of a tragedy, there are all the other people in your business to consider too. People who are affected by the loss, but also worried about their jobs. Because losing a key person can impact profitability, financial backing and expansion opportunities.  
Key Person Insurance provides a cash injection when morale is low and your business needs a boost, to protect your brand and the reputation you've worked so hard to build.
Protect your biggest asset

Insure the people who make your business successful

Choose cover to suit your circumstances

Choose who to insure and how long they're insured for

Receive a cash lump sum

Maintain the value of your company and confidence in the business with a cash injection

Cover your debts

Pay off bank loans or debts that may mount up while you're missing a key person

Recruitment and training

Recruit and train a replacement or pay for temporary staff
Why you should consider Key Person Insurance
According to Legal and General research, 52% of SMEs would cease operating in under a year if they lost a key person.

The chance of a heart attack or cancer before retirement age is greater than the risk of fire or flooding. Yet, many companies insure against water damage or a building burning down but overlook key person insurance.

Many venture capitalists insist on Key Person Insurance before they will invest.

Losing a key person can make banks nervous and may prompt them to freeze or call in existing loans. Clients and suppliers may also start to question your ability to deliver, reducing confidence in your brand.
---
Unsure if you need to insure?
Pick our brains about Key Person Insurance
Contact us